Occupying 11 floors of Tower 2 of Marina Bay Financial Centre, the systems integration for its Singapore branch office – BHP Billiton Marketing Asia Pte Ltd, was proudly awarded to NETe2 Asia. This prestigious project included the provision for more than 80 of the company's floors, including prominent areas like the Reception and Town Hall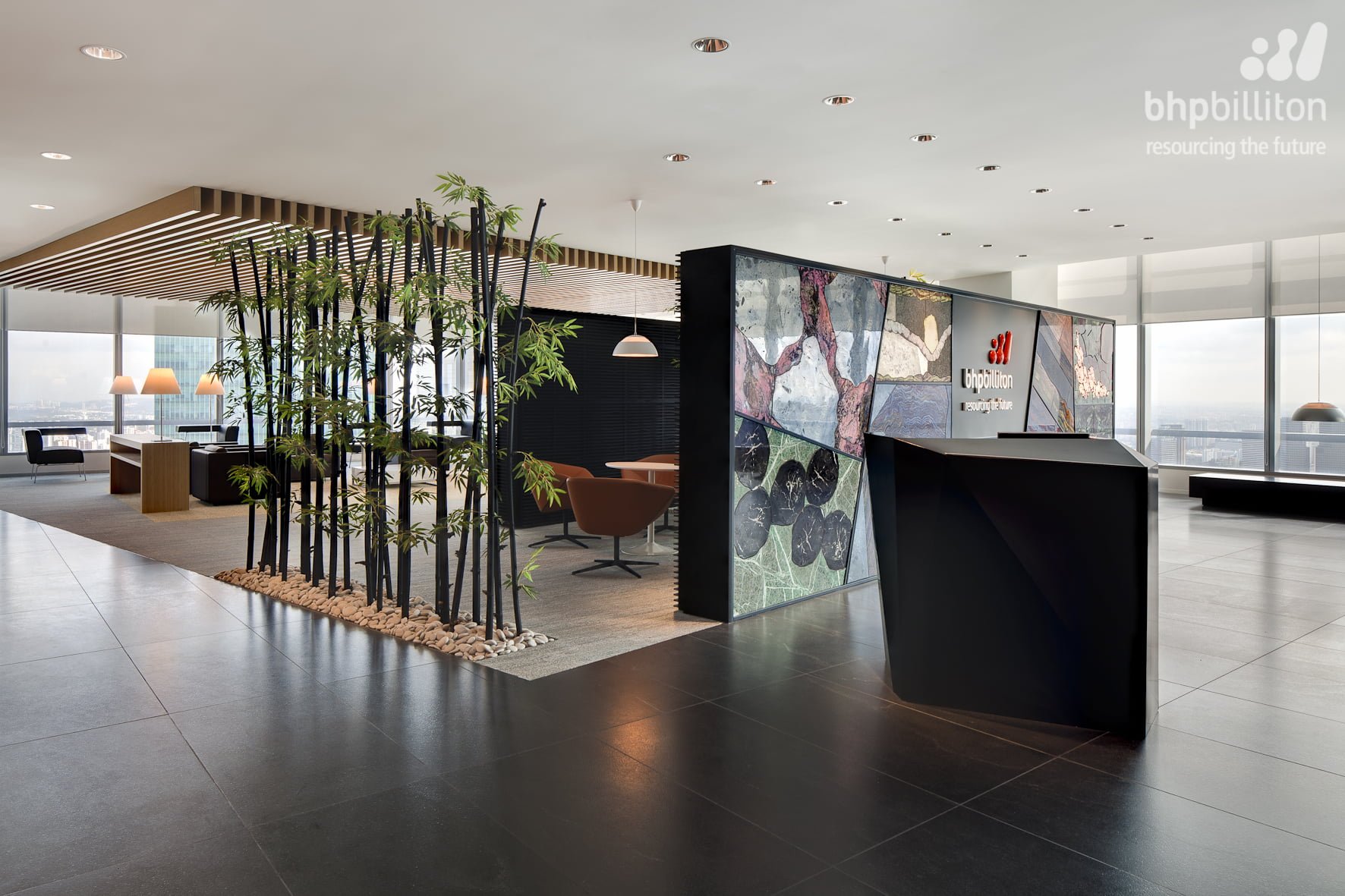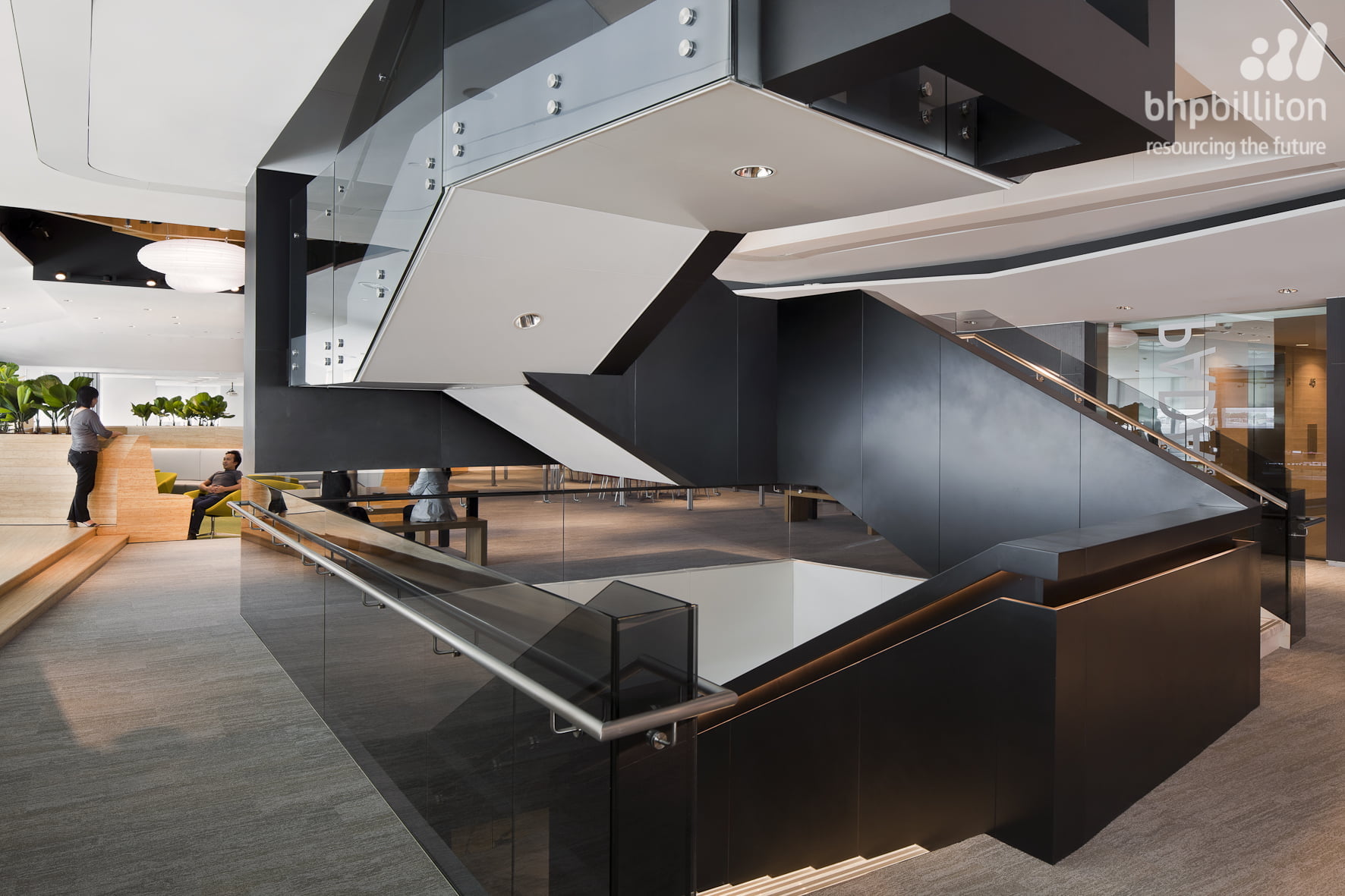 Walking into reception area, you will be awed by the visual of a feature mineral wall. The mineral wall contains raw samples of many types of mineral the company produces such as iron ore, nickel, manganese, cooper, etc. Façade aside, the high-end systems that were included in the entire project were prestigious enough to match up and provide all the necessary communication level by level and across all the 11 floors
2×2 LED-based cubes lined up side-by-side to form a Videowall Processing System provided the input and output for the video wall in the boardroom, while the Reception Area saw a set-up of 3×2, 46" LCD displays for information broadcast purposes.
Tied-in with NETe2 Asia's Radium system to power the content going to the screens, lined in the Town Hall, with the sources pumped out from TV channels. One of its other important feature and usage was for broadcasting information and warnings during an emergency situation.
Christie's projectors for high definition projection and Cisco's Video Conferencing Rooms and Training Rooms.
Cisco's Digital Media Solution (DMS) also provided for the information transmission and updates for Digital Signage/ IPTV via the display panels, while the overall backend system for all 11 floors were supported by AMX's Matrix Switchers that distributes high resolution digital video to individual levels.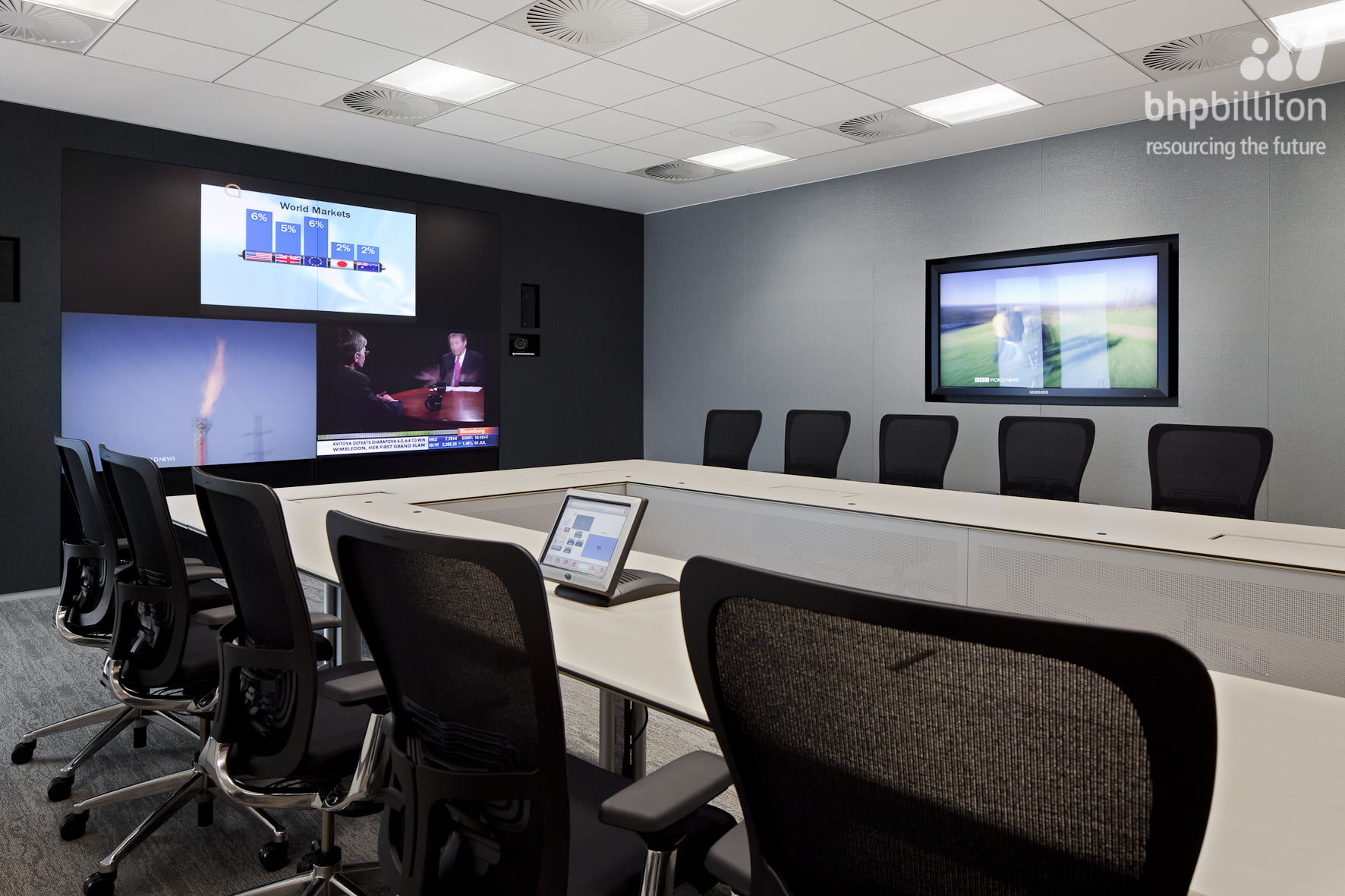 Matthew Clugston
Project Director, BHP Billiton
BHP Billiton Singapore now has a highly sophisticated and integrated audio visual and video conferencing solution. Our ability to communicate and collaborate covers the breadth of our business requirements.
The seamless integration between technologies and the ability to expand these further will ensure this service always remains highly effective for our people. NETe2 Asia provided a committed and valuable contribution to the success of our project.
Steve Colom
Project Manager, Arup Singapore
As exemplification of the close working relationship between the companies, manufactures and AV consultants were further enhanced in the overall smooth process from start to finish.
It was a great project that was holistic in its approach, design and delivery of the entire solution.
Similar
Collaborative Technologies

Project
Ready to make things happen?
We are excited to discuss and explore possibilities with you. Book a consultation session with us today at The Sandbox.