Sembcorp planned to rejuvenate some office spaces, at its head office, 30 Hill Street. The space at Level 1, Hub@HS, was envisioned as an area where colleagues can gather, socialize and collaborate after months of working apart. Alongside, visitors could also be provided with an overview of the breadth and geography it operates.
Together with Sembcorp's vision to achieve new integrated displays and features, NETe2 Asia offers our very own Radium Video Wall with an unprecedented level of graphical rendering power, bringing high resolution presentation, visualization to an all new level.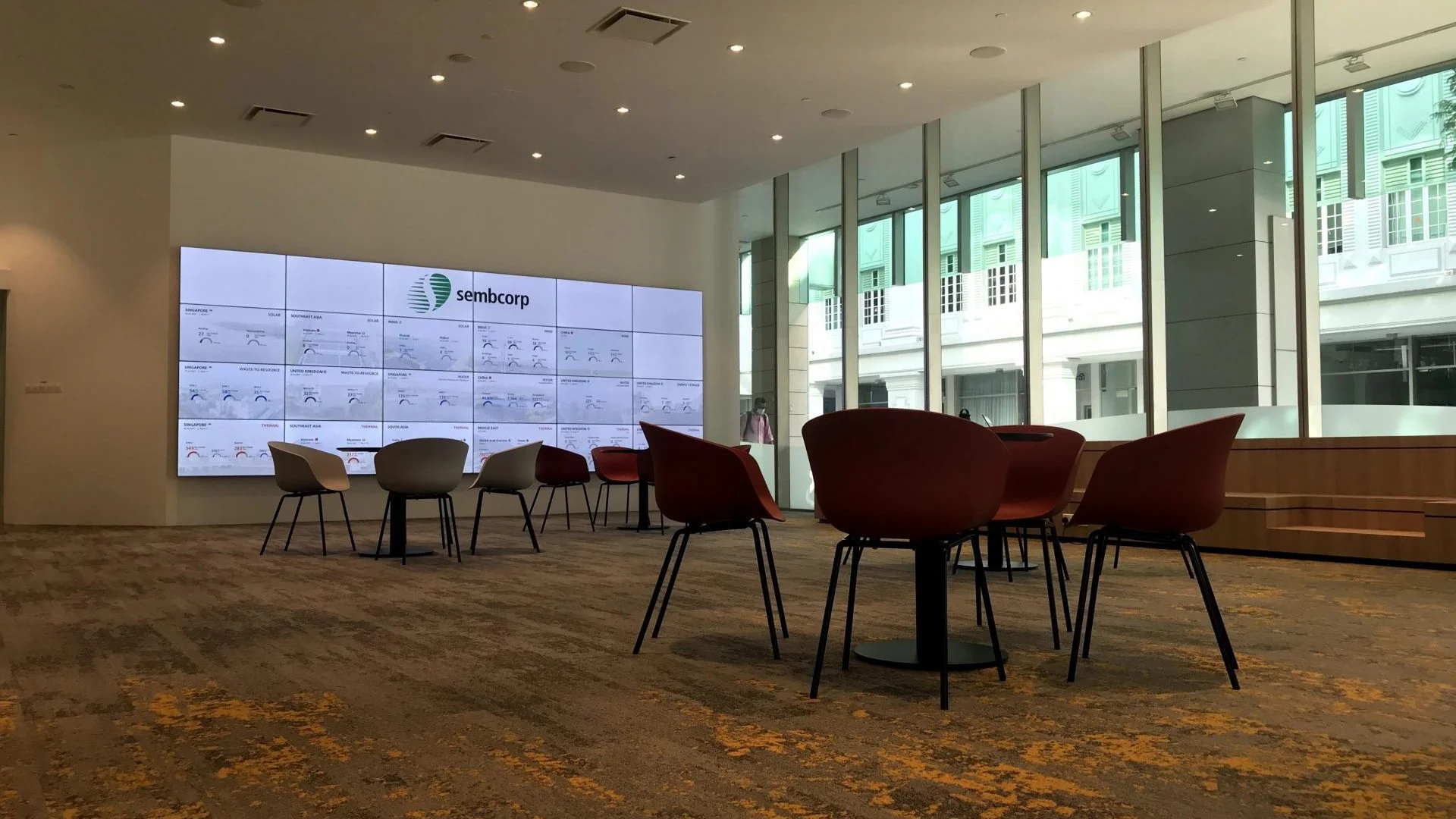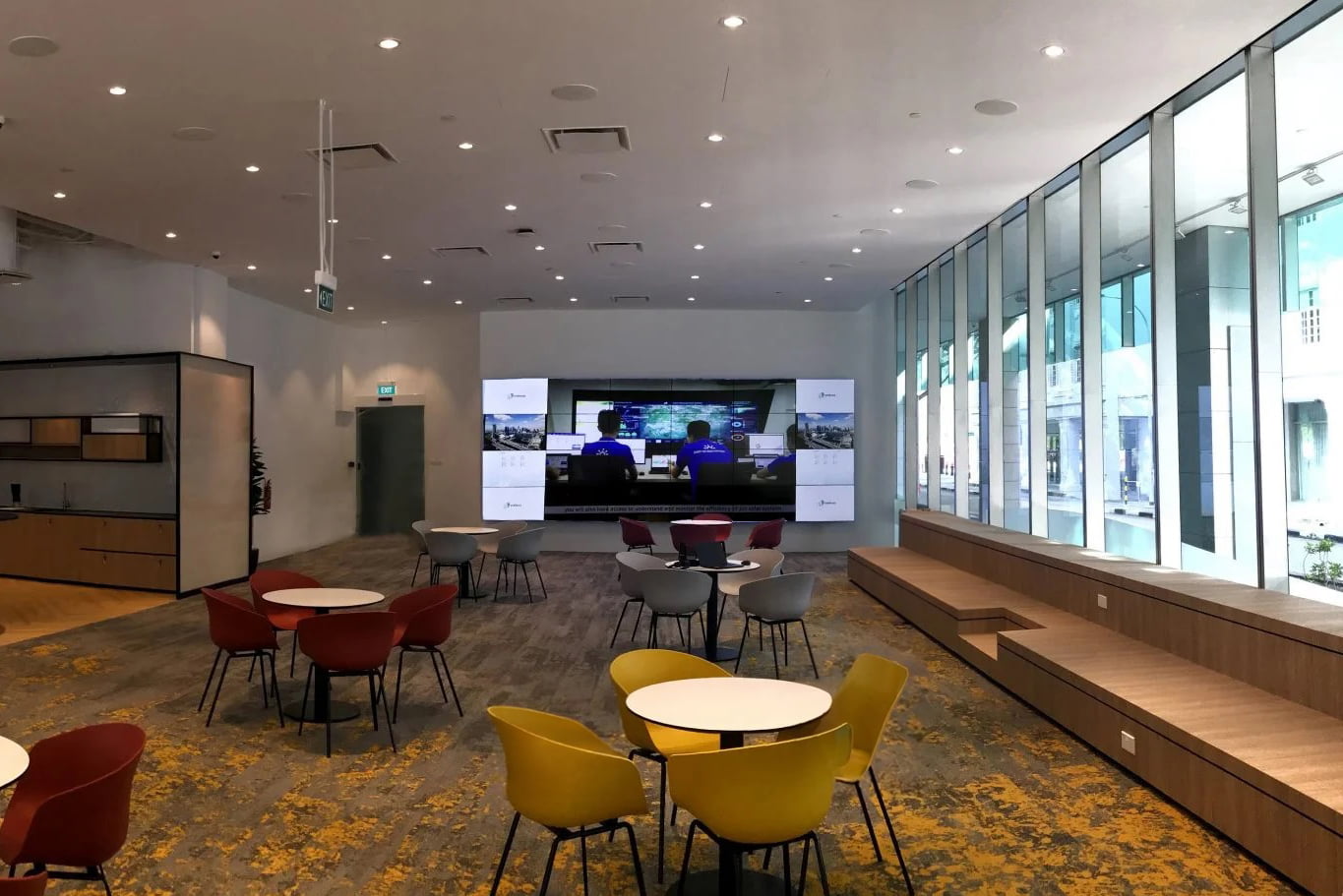 One video wall, multiple purposes
Using the Radium Video Wall processor, Sembcorp is able to run different types dashboards, monitor operating facilities real time. All of this is possible by using Radium, alongside a 6×4 video wall set up, displaying independent dashboards on each display.
The potential of Radium shines from its limitless use cases, by doubling as a huge display for Sembcorp, for important events such as AGM, Virtual Conference, Live Streams and Anniversary Celebrations. This capability typifies flexibility, integration with ease and  harmonizing different operating systems built over time.
Thanks to the user friendliness of the Radium Controller, users are able to learn to use it intuitively. Users are also able to set preset layouts for them to easily switch between layouts for the required event or function.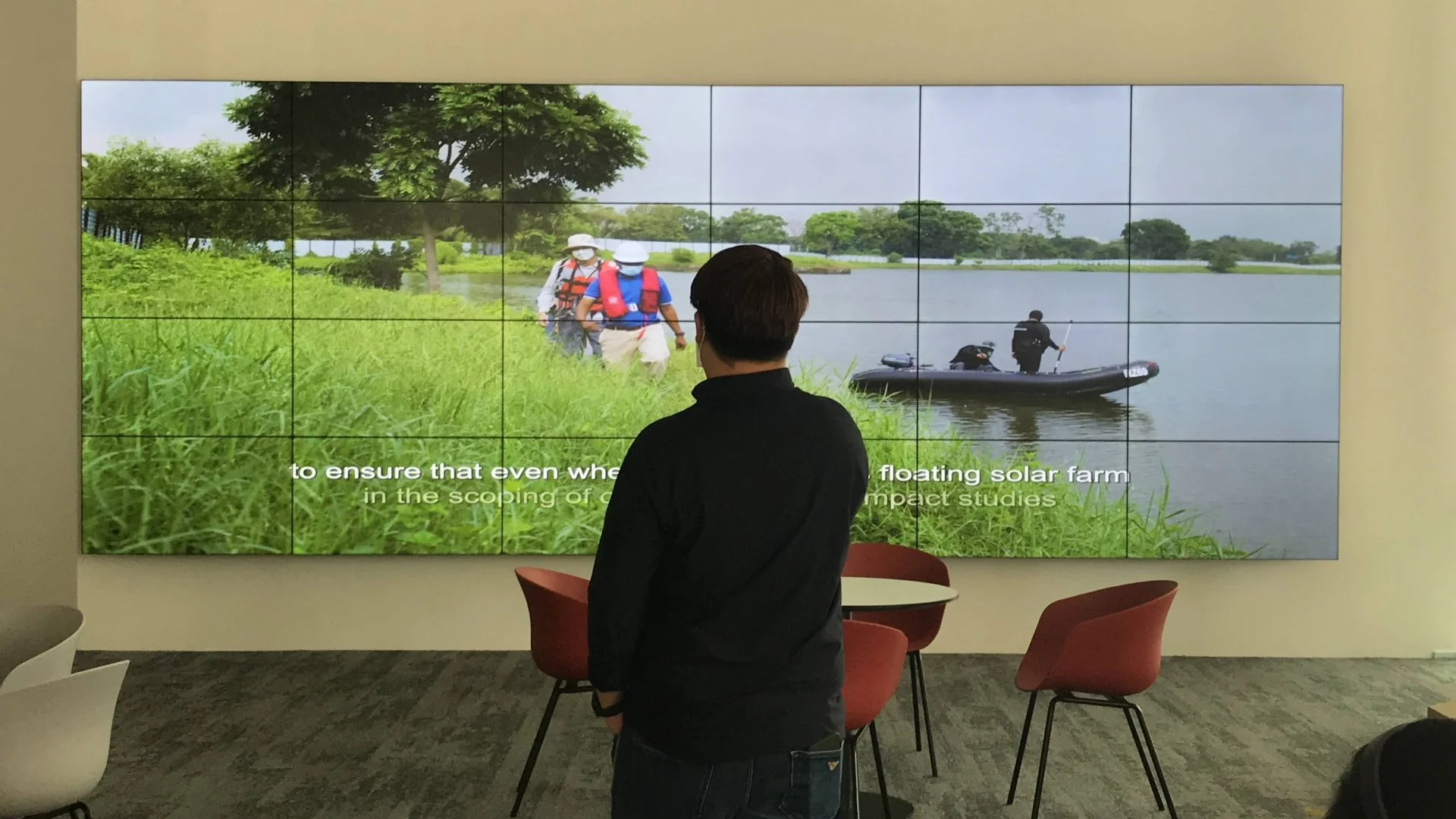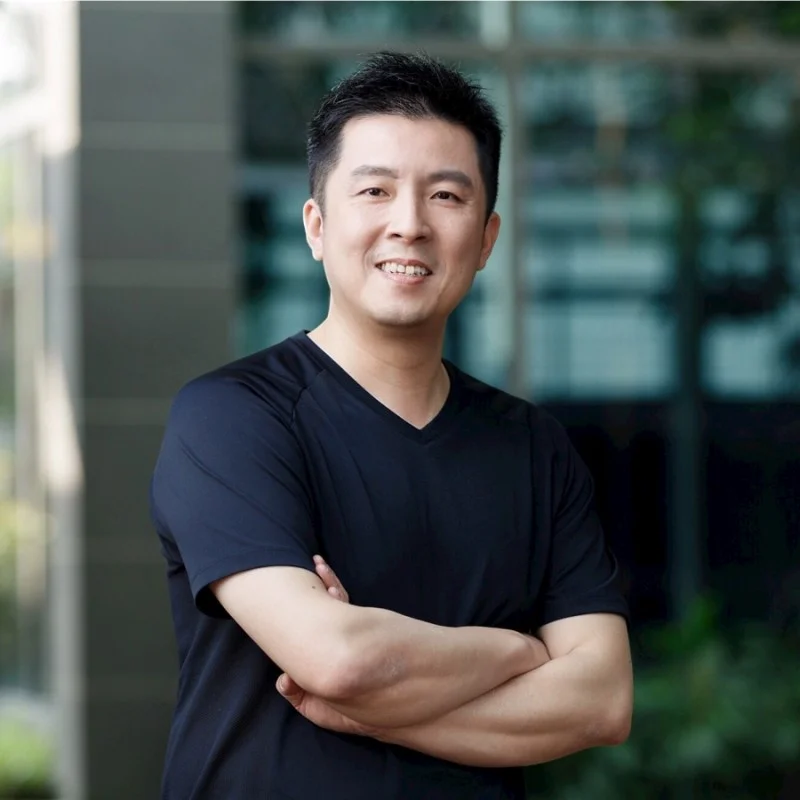 Kok Kin Lee
Vice President, Sembcorp
Over the past 16 weeks, Sembcorp embarked on a project to rejuvenate office spaces. One of the capability that was mooted, was to have a media wall that showcased our global footprint. As a team, we evaluated a number of solutions providers, Nete2 Asia as one of the solutions providers. We are grateful to have evaluated NETe2 Asia capabilities, and awarded Nete2 Asia to assist Sembcorp deliver our requirements.
We are complimented by the professionalism of Nete2 Asia colleagues, assisted to integrate our legacy systems, and providing sound technical advice. Most significantly, NETe2 Asia was able to translate our vision as well as the specifications from our design into reality within our workplace.
We look forward to our continuing collaboration with NETe2 Asia in the future. A big thank you to each and every person who participated in helping to make this office space a reality.
With just a click and a drag, the Radium Control Management Software allows layouts that may be pre-determined and set and recalled immediately.
NETe2 Asia offers its own customized Radium Videowall with an unprecedented level of graphical rendering power, bringing high resolution presentation and visualization to the new level.
To improve overall experience of their visitors, we provided a videowall controller that is integrated with Premium Touch Panel System for simplification of alignment/layout system management and operations.
Made possible, together with Extron
With the use of DTP HDMI transmitters and receivers to help extend AV signals up to 100 meters between the endpoints and the matrix switcher for the Videowall, this allowed us to position the displays to Sembcorp's liking without limitations.
The Extron DMP 128 12×8 Pro DSP™ Processor facilitates audio mixing in the space for all the microphones and speakers, providing accurate voice and music reproduction. Adding in the Extron IPCP Pro 550 control processor helped centralise the AV control over multiple devices.
Similar
Collaborative Technologies

Project
Ready to make things happen?
We are excited to discuss and explore possibilities with you. Book a consultation session with us today at The Sandbox.