The Singapore Police Force ("SPF") of operates numerous Customer Service Counters across Singapore. These Customer Service Counters serve as convenient customer service points to provide information and services to the members of public (MoP).
SPF seeks to modernize the operation at the selected Customer Service Counters to adopt automated kiosk technology for providing round the clock services to the MoP.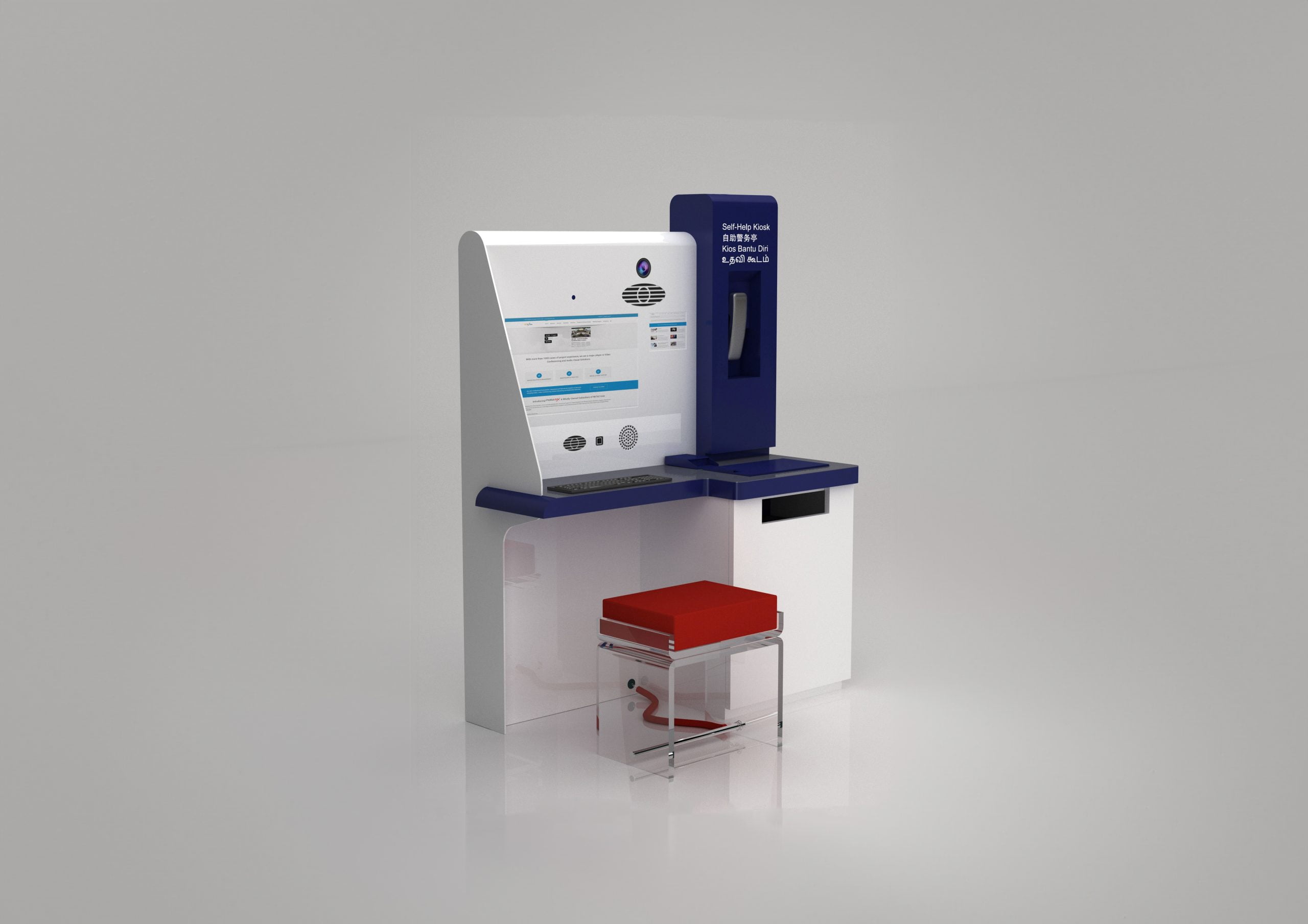 With just a click and a drag, the Radium Control Management Software allows layouts that may be pre-determined and set and recalled immediately.
NETe2 Asia offers its own customized Radium Videowall with an unprecedented level of graphical rendering power, bringing high resolution presentation and visualization to the new level.
To improve overall experience of their visitors, we provided a videowall controller that is integrated with Premium Touch Panel System for simplification of alignment/layout system management and operations.
With the Self-Help-Kiosk, we bring a seamless and accessible experience to our members of the public (MoP). The SHK serves as a convenient customer service point, offering a wide range of services and information to assist you efficiently and effectively.
No longer bound by traditional operating hours, the SHK provides round-the-clock access to vital resources. Whether you need information, assistance, or support, the SHK is available day or night.
The SHK helps digitalize customer service in the digital age, as the SHK empowers members of the public (MoP) at the Customer Service Counter with seamless access to online electronic reports and real-time Video Conference/Video Call (VC) sessions, all through its sleek and modern touch-enabled Graphical User Interface.
The SHK leverages advanced communication systems, effortlessly connecting with the Virtual Desktop (VD) through the Delivery Controller. This dynamic integration allows for instant retrieval of system information and efficient control commands, ensuring a seamless and responsive user experience
The SHK allows you to access the services you require with ease. From obtaining essential information to accessing various services, the SHK streamlines the process, allowing you to navigate through a user-friendly interface.
Users can effortlessly access e-reporting capabilities, allowing them to conveniently submit reports at their own convenience. Equipped with seamless realtime Video Conference (VC) functionality, this allow users to connect instantly for prompt assistance and support.
The SHK's sleek and intuitive user interface, designed with a user centered design, the interface showcases software buttons, a software keyboard, and clear instructions, provides MoP with a seamless navigation experience. Whether you choose to interact using touch controls or the built-in hardware keyboard with a sleek roller mouse, the SHK adapts to your preferred method, blending functionality with style.
Similar
Collaborative Technologies

Project
Ready to make things happen?
We are excited to discuss and explore possibilities with you. Book a consultation session with us today at The Sandbox.