Empowering Government Agencies with Unified Video Collaboration
Emergency Video System (EVS), a revolutionary solution developed in collaboration with Home Team Science and Technology Agency (HTX). Designed exclusively for government agencies, EVS is poised to transform incident management by allowing the SPF and SCDF Operations Centers to obtain rich information of the incident from the live video stream which may not be possible through a short voice call.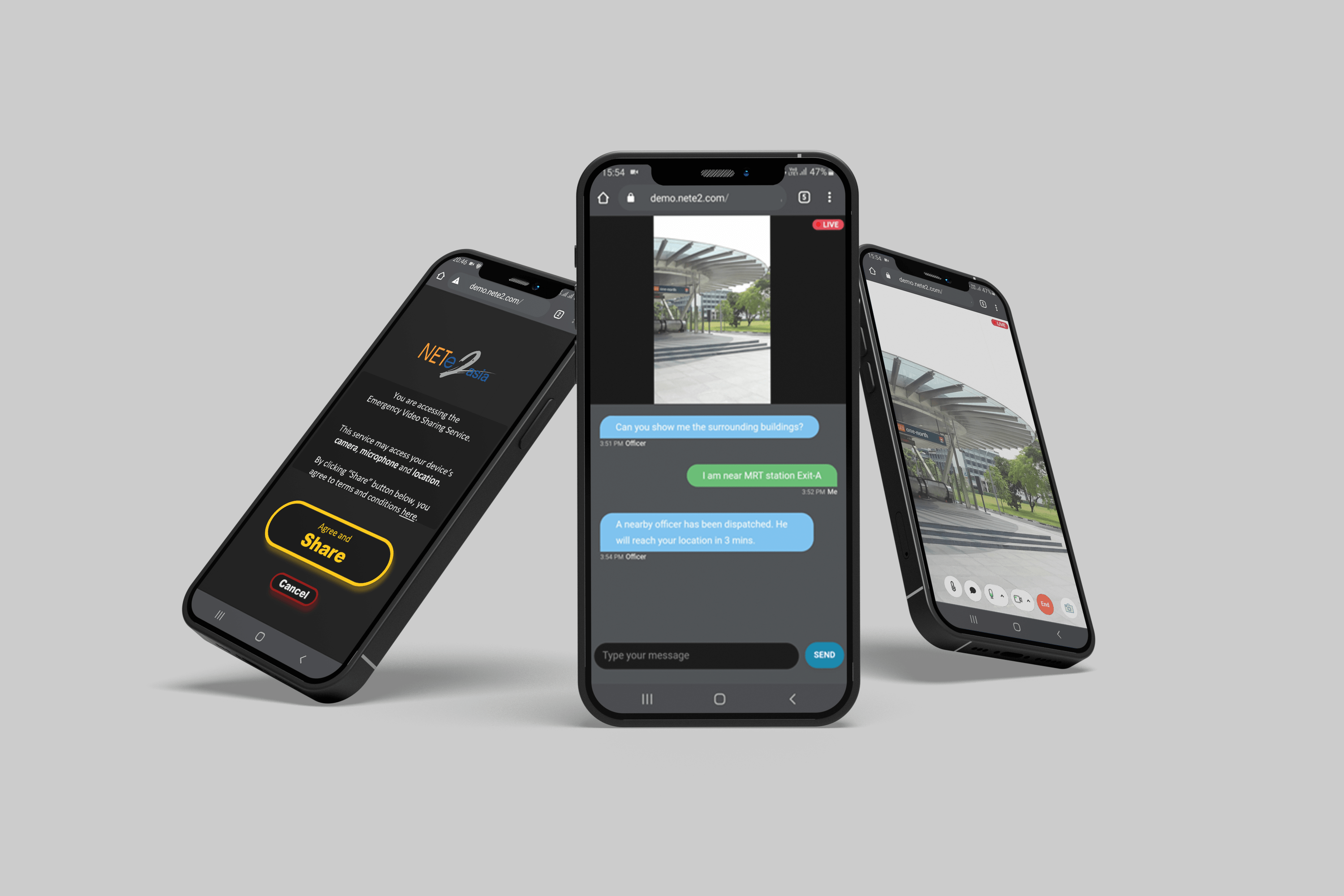 The Future of Remote Response
With today's advanced and pervasive telecommunications, we can reach almost anybody from anywhere on their mobile phone.
Tapping into this, you can reach to the area/person of interest, anytime, anywhere! With just one SMS away, that is just how fast an advanced live session can be set up in an instant.
No additional apps required! Seamlessly start a video streaming session using your phone's web browser. Utilize native video streaming capabilities found in modern browsers like Chrome or Safari version 11, compatible with Android 7 and iOS 11 or later.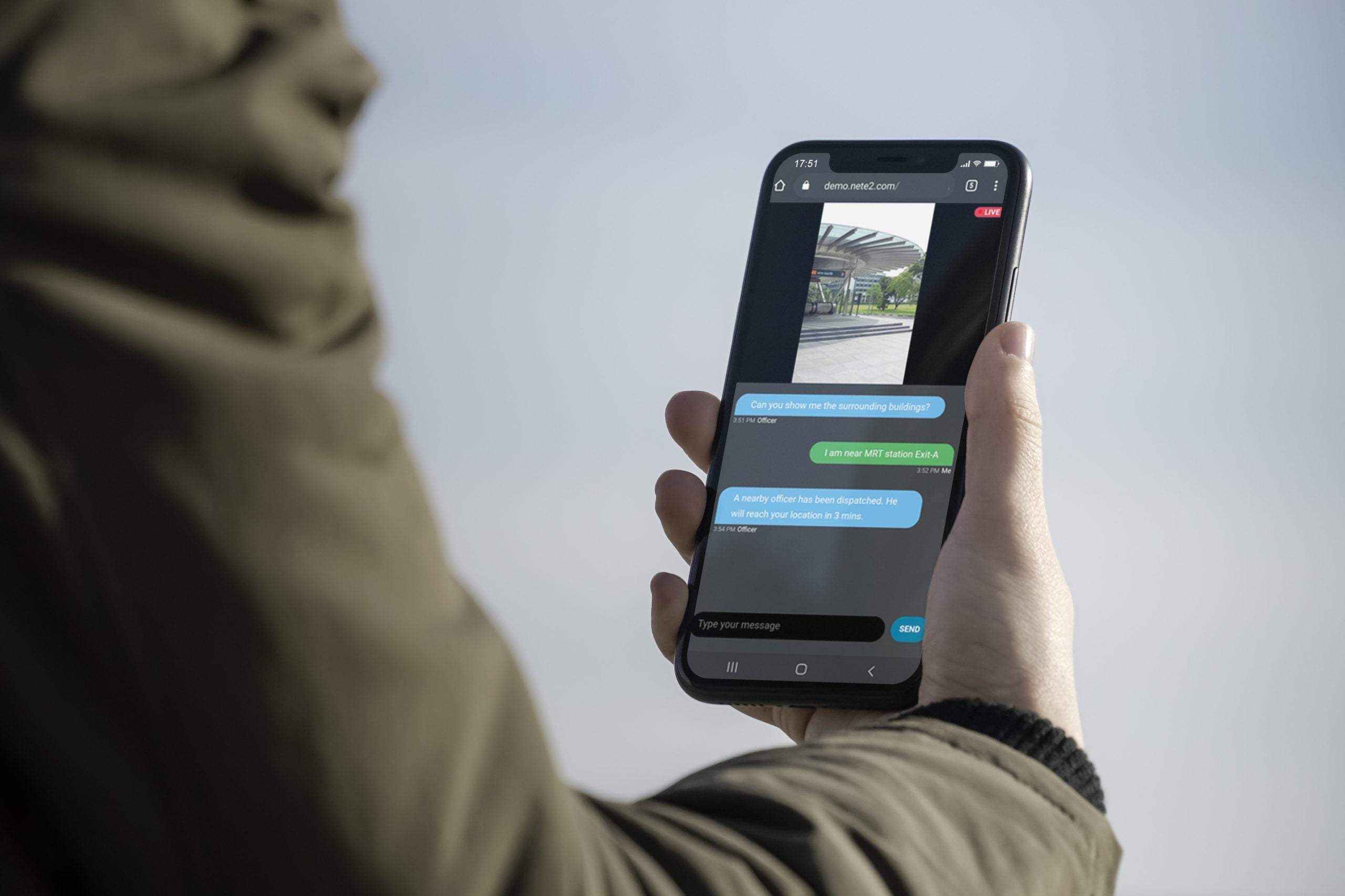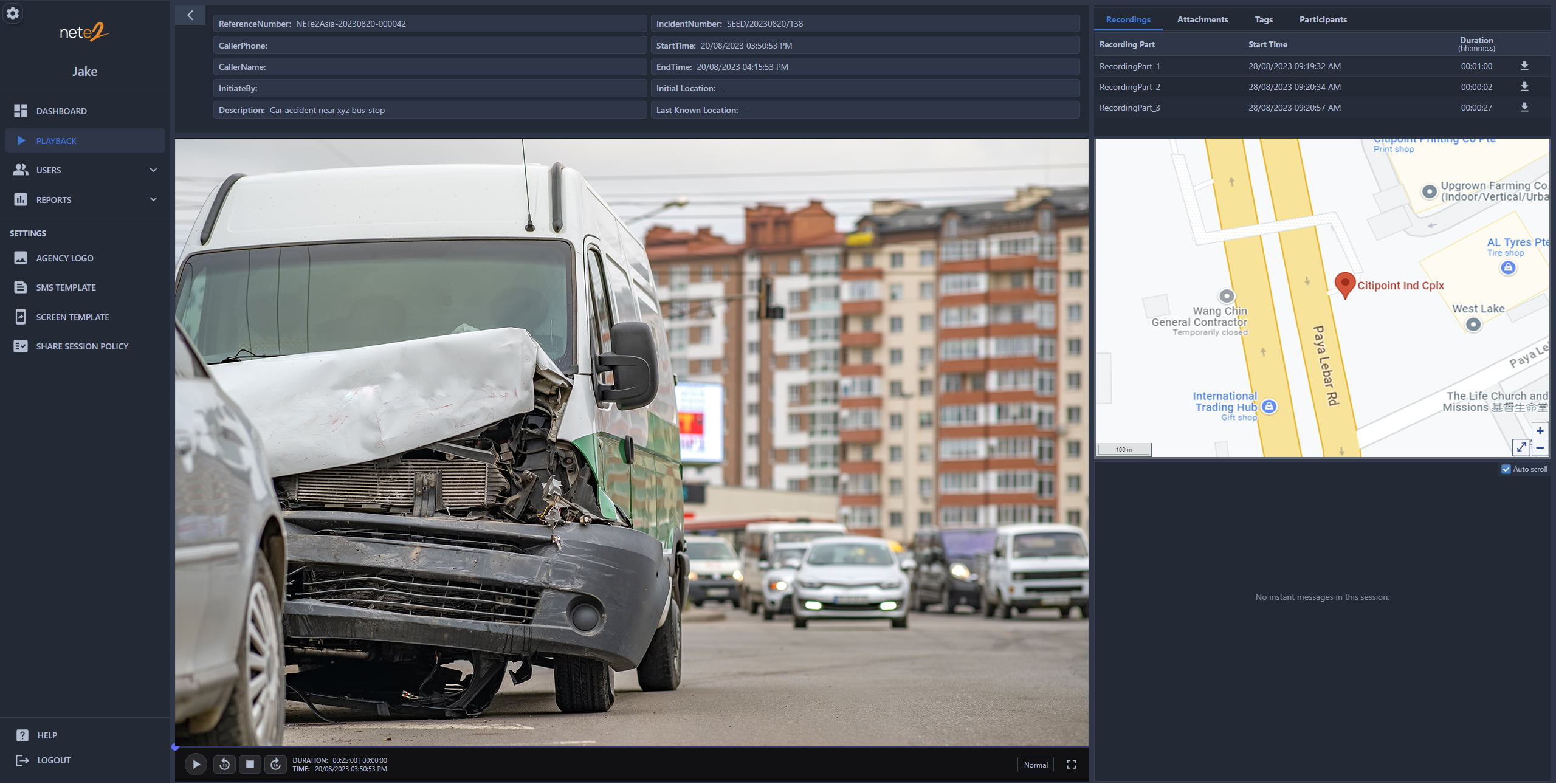 Advanced Playback of Recorded Sessions
With multiple integrations to provide an enhanced live video session, you can expect the playback of recorded video, location and movement path and messaging all to be in a time-synced manner as you review the video.
This allows recorded sessions to be reviewed in details for each event that has happened, in the particular location and what has been communicated. This allows also for future references and learning, especially for repeatable situations.
When dialing '999' or '995' to the SPF or SCDF, respectively, will begin communication with the emergency services in the typical manner. Only when the operator deems it necessary and when it is secure for the caller to start using the video stream will EVS be started.
The operator will send the caller an SMS from either "POLICE 999" or "SCDF995" if the individual consents to the EVS session. The site link in the SMS will not require the caller to provide any credentials for login or personal data.
Live Video Streaming enhanced with on-video interaction through various annotations
Location and movement path tracking of Caller
Multi-party live messaging
Quick, hassle-free and secure engagement
Sessions can be recorded for future referencing or learning
Ready to make things happen?
We are excited to discuss and explore possibilities with you. Book a consultation session with us today at The Sandbox.